Las Vegas Pediatric Dentist - Harout V. Gostanian, DDS, MSD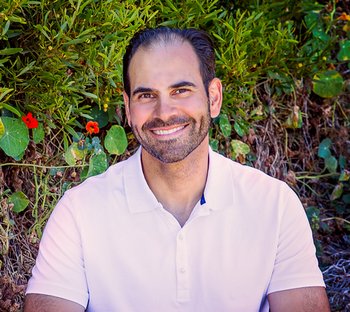 Dr. Harout V. Gostanian, who is originally from San Francisco, has been practicing dentistry since 2001. Dr. Gostanian is a Cum Laude graduate of Creighton University, School of Dentistry, where he received his Doctor of Dental Surgery Degree. He completed his specialty training in Pediatric Dentistry at University of Medicine and Dentistry, New Jersey (UMDNJ) where he was the 2nd resident through the program to complete both a Specialty Certificate in Pediatric Dentistry and a Masters of Science in Dentistry Degree (MSD) through the department of Oral Biology, simultaneously in the same short two-year period. Dr. Gostanian was also chief resident during his time in the specialty program.
Dr. Gostanian is one of a very elite group of Board Certified Pediatric Dental Specialists in the State of Nevada after completing the American Board of Pediatric Dentistry. He has also demonstrated his interest and dedication in advancing the field of Pediatric Dentistry by publishing his research in the Journal of the American Academy of Pediatric Dentistry. Dr. Gostanian was also honored, by the American Academy of Pediatric Dentistry, at its annual meeting for his contributions to the field of Pediatric Dentistry through his research. The Academy awarded Dr. Gostanian the Graduate Student Research Award for his contribution to pediatric dental research which is an award reserved only for the highest level of national achievement in the field.
Dr. Gostanian greatly enjoys his career as a children's dental specialist. As a parent himself, he is passionate about educating and coaching parents in the care of their children's teeth, while providing a safe and fun environment for their children to develop a healthy attitude and good habits in their own dental care. Dr. Gostanian is very approachable and enjoys questions from parents. He prides himself in the quality of clinical work that he provides his patients with, including an unyielding eye on detail.
When Dr. Gostanian is away from the office he enjoys spending time with his family: his wife, Natalie, and three children. He enjoys watching and playing practically any and all sports as well as hiking, fishing, and skiing.
---
Honors and Distinctions:

Dr. Gostanian has been selected as one of America's Top Dentists by the Consumers' Research Council of America and selected as "Top Pediatric Dentist" by Las Vegas Life Magazine

Certifications:

Pediatric Advanced Life Support
Basic Cardiac Life Support
Board Certified in Pediatric Dentistry
Nevada Conscious Sedation License

---

Professional Affiliations:

Diplomate, American Board of Pediatric Dentistry
Fellow, American Academy of Pediatric Dentistry
Member, Nevada Academy of Pediatric Dentistry
Member, American Dental Association
Member, Nevada Dental Association
Member, Southern Nevada Dental Society